A majority of landowners are starting to invest in artificial grass landscaping. 
Why? And is it wise? 
The reason for their popularity is because faux or artificial grass adds immense value to your house. So, it is only wise to say that if you are a homeowner, you also should invest in the same. 
Not only is artificial grass a great investment in terms of the financial benefits it provides, it has viable environmental benefits as well. Essentially, installing artificial turf in your house is a home improvement practice. And ain't all home improvement practices an investment? 
It is true that it may feel costly in the beginning but if you calculate the overall cost, artificial grass proves to be cheaper than maintaining regular grass. Sit and divide per year cost, you will find that 7 years of natural grass maintenance equals to 15 years of artificial grass maintenance. And this is just the tip of the iceberg, there are several other factors that make artificial grass landscaping such a good idea. 
So, if you plan to get faux grass for your yard, always get help from professional landscapers. 
Let's dive a little deeper into this. 
Aesthetic Appeal
If you've seen how artificial grass looks, then you would know that it immensely improves the aesthetic beauty of the yard. It enhances curb appeal and elevates the appearance of the house like nothing else. The color, texture, height, everything remains constant. 
Good synthetic grass does not fade or discolor. Furthermore, your lawn can be removed in sections so that the additional landscaping can be added. This eliminates the need for the whole lawn to have artificial grass. This way, you can also see what the home and yard will look like all year round.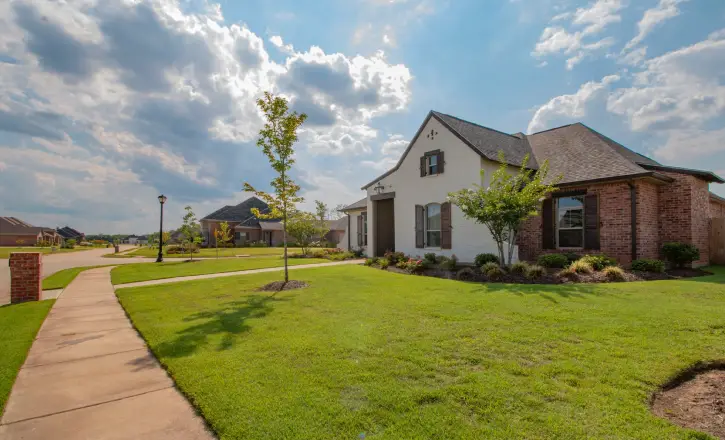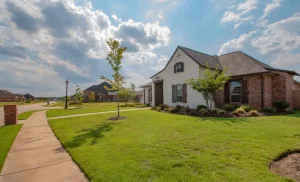 Water Usage
In areas where drought conditions or state restrictions are prevalent, the use of artificial turf can reduce the amount of water required to keep the lawn green and healthy. An average size lawn uses up about 150,000 gallons of water annually. As a smart investment, artificial turf can help homeowners stand out from the rest and protect their home from the local government and the environment. It can also help preserve the natural features of their property and help keep their lawn in good standing.
You must understand that artificial grass does not simply lay on the floor. Usually the ground is dug several inches before the grass is laid out. Once the excavation is completed and the area has been secured, pipe drains are installed to prevent any water from running over the area. Then, a combination of fine aggregate and crushed rock is used to create a thick base layer for proper drainage and to construct a solid foundation. This layer is then leveled to form a robust water-permeable layer. Precisely why it is so effective. 
Maintenance
Maintaining a natural lawn with actual grass is not something that most people can easily do. Having a green lawn in their yard is nice but it takes quite a bit of time and effort to keep it that way. But do not worry, there is a way to avoid this chore. An artificial grass or faux lawn is a great alternative to regular grass for both indoor and outdoor use, especially for landscaping. It is durable and can be maintained efficiently.
But do not misunderstand. It is true that faux grass is more practical to maintain than the real one, but it still requires regular care and attention. This is not to say that it is totally maintenance free. When it comes to maintaining an artificial lawn, there are a number of factors that go into making it look its best. One of these is ensuring that the stains are removed, and the leaves are well-kept. If the leaves remain on the turf for long, they seep in the grass and it eventually becomes really cumbersome to get them removed. 
Cost-Effective
Faux grass is not cheap and will cost you around $10-14 per foot. Sod, on the other hand, costs around $0.50 per foot and only costs around $200. You can easily recoup the investment over time. In most cases, you will be able to save a huge amount of money on lawn maintenance. 
Yes, you will have to carve a hole in your pocket initially, but in hindsight you will realise it is for the best. Just consider it as an investment and hope that it pays dividends in due course. Installing artificial grass can increase the overall value of a property because of the low initial cost and the lack of money required for maintenance. If you plan to sell your home, having artificial grass installed can increase the sale price as well as the property's value if you refinance.
Final Thoughts
Artificial grass is a smart investment that can provide long-term ROI. From the initial impression to the cost savings, it's a smart choice for homeowners. To put things into perspective, artificial grass can increase the value of your house significantly. 
When it comes to selling your home, you'll want to make sure that you communicate the benefits of synthetic turf landscaping to potential buyers. This will help sell your home more effectively and increase its value.If you are ready to get started with the benefits of artificial grass, contact one of our consultants today. We will help you create a customized lawn that will last for years to come.