Rugs are very important parts of your house. They have to be well-maintained and cleaned regularly in order to keep them long-lasting and prolong their lifespan. There are many ways of cleaning a rug in order to remove stains and spots from the rugs. You can use home-based solutions to clean the rugs. You can also get professional help to freshen up your rugs and remove the smell from them. 
Shampooing is one of the processes that is used while cleaning the rugs in order to keep them fresh and stain-free. By using the shampooing process, you can not only remove the stains but can also get rid of the smell to make it fresh. Read on to get more details about how to freshen your rug without shampooing.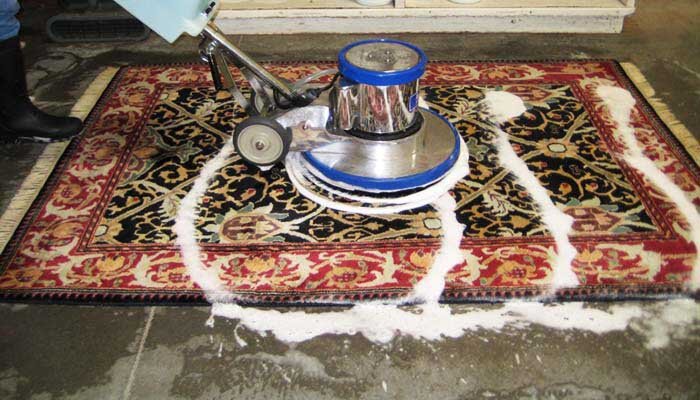 Ways To Freshen Your Rugs Without Shampooing- 
There are actually many ways through which you can freshen up the rugs other than shampooing. Read on to know some of the best ways for freshening rugs without shampooing. 
Vinegar-

Vinegar is one of the best homemade solutions to get rid of all kinds of bad odours and tough stains from the rugs. Vinegar also helps in providing a very good smell. Whether it's a musty mould smell or any pungent smell, vinegar can be your best option. You can call it a natural deodorizer. All you need to do is just add some amount of vinegar with warm water and some amount of dish soap in a bowl. Mix it thoroughly and pour the solution into an empty spray bottle. Now you can slowly spray that solution on the rugs so that this vinegar solution will neutralize all kinds of unpleasant odours and make it fresh for use. 

Vodka-

Another great solution for removing stains and bad smells from the rugs is the use of vodka. Vodka is not only used in cocktails but is also helpful in removing stains and spots from rugs. All you need to do is sprinkle some amount of vodka on the rugs and wait for 15 to 20 minutes until it removes the bad odour from the rugs. Now you can use a dry paper towel to blot up the vodka from the rugs along with bad odour. You can now notice that all the bad odour is removed from the rugs and they will be freshened properly. Now you can even apply a little fresh water if necessary. 

Baking Soda And Essential Oils-

This is also one of the great solutions for freshening up your rugs naturally. You can make a mixture of one cup of baking soda and 10 drops of essential oils and sprinkle it all over the rugs. In case you want even better results, you can also mix half a cup of borax powder. Now you can sprinkle this mixture on the rugs and wait for half an hour and then use a vacuum cleaner to remove the mixture from the rugs. After this, you will find a clean and fresh rug. 
Get Professional Help- Whether you want to get rid of the stains or the smell, hiring professionals can help you. Professional rug cleaners have all the knowledge about how to get rid of stains and bad odours from the rugs. In case you want to hire Rug Stain Treatment in Canberra, the cleaning team, can be the best option for you. They have all kinds of tools and techniques. This way you can arrange for your rug to be cleaned without shampooing.